Six Degrees of Credit Union Membership
What is a Credit Union? In a nutshell, credit unions are not-for-profit financial cooperatives owned by members. Which typically means lower rates, practically no fees, and less red tape to go around.
Who Can Join the Credit Union?
If you're familiar with the Six Degrees of Separation, (the idea that all people are six, or fewer, social connections away from each other) then you may be more connected to credit union membership than ever before.
Let's take a look at one example of Six Degrees of Separation that would qualify six different connections for credit union membership:
Kevin is the First Degree.
Kevin has been a member of our credit union for a long time. He qualified as a member because he's lived in St. Louis all his life, right near one of our branches. His parents opened an account for him and he's always enjoyed being a credit union member.
He knows that between our awesome, competitive rates for different products and our 'People Helping People' philosophy, that being a credit union member means being a part of something great.
This is Kevin's wife, Becky.
Becky and Kevin have always had separate accounts. While they still want to keep separate accounts, Becky wants to keep their finances with the same financial institution. She's done some research and found the best "money-savvy" decision is to move her accounts to the credit union.
We know moving her accounts will take time, so while she's spending time on making the transition to her credit union we're going to reward her with $200. It's our way of saying, "Thank You," to new members for taking the time to switch their accounts over to the credit union.
We're also going to give Kevin $50 because he referred Becky to the credit union.
This is Becky's mom, Karen.
Karen has lived near the credit union for a long time, but has always banked with "The Other Guys". After a few weeks of hearing from Becky and Kevin how great the member service is, she's ready to own a slice of the pie. Because at the credit union, Karen is a shareholder, so the dividends go back to her and other members (unlike "The Other Guys").
Karen is signing up to become a member of the credit union, by using our Member Referral program… just like Becky did! And because of that family connection and where she lives, Karen can qualify to become a credit union member. She'll receive our $200 member referral bonus and when she mentions Kevin, he earns another $50!

Meet Kevin's "Work BFF", Joe.
Joe works with Kevin about 5 miles away from another credit union branch that Kevin stops by sometimes. Joe's heard a lot about the credit union and how helpful the staff are when Kevin had a question about his mortgage with them, and Joe is seriously considering purchasing a home soon.
After Joe meets with one of the fantastic mortgage loan officers, he decides to apply for a home loan with the credit union and becomes a member in the process! Joe heard about the Member Referral Bonus and earns his $200. He mentions Kevin's name when applying and that earns Kevin his third $50 bonus.

This is Kevin and Becky's son, Sam.
Sam is seven years old. When Becky moved her accounts from "The Other Guy", she also decided to check out the Junior Accounts at the credit union. Turns out, the Earn and Learn savings account has a better rate than their current Youth Savings Program.
Because Sam's parents are already members, he qualifies for credit union membership! He earns the $200 member referral and Kevin also receives the $50 member referral bonus. (We'd like to think Kevin puts this $50 in Sam's savings account or treats Becky to dinner.)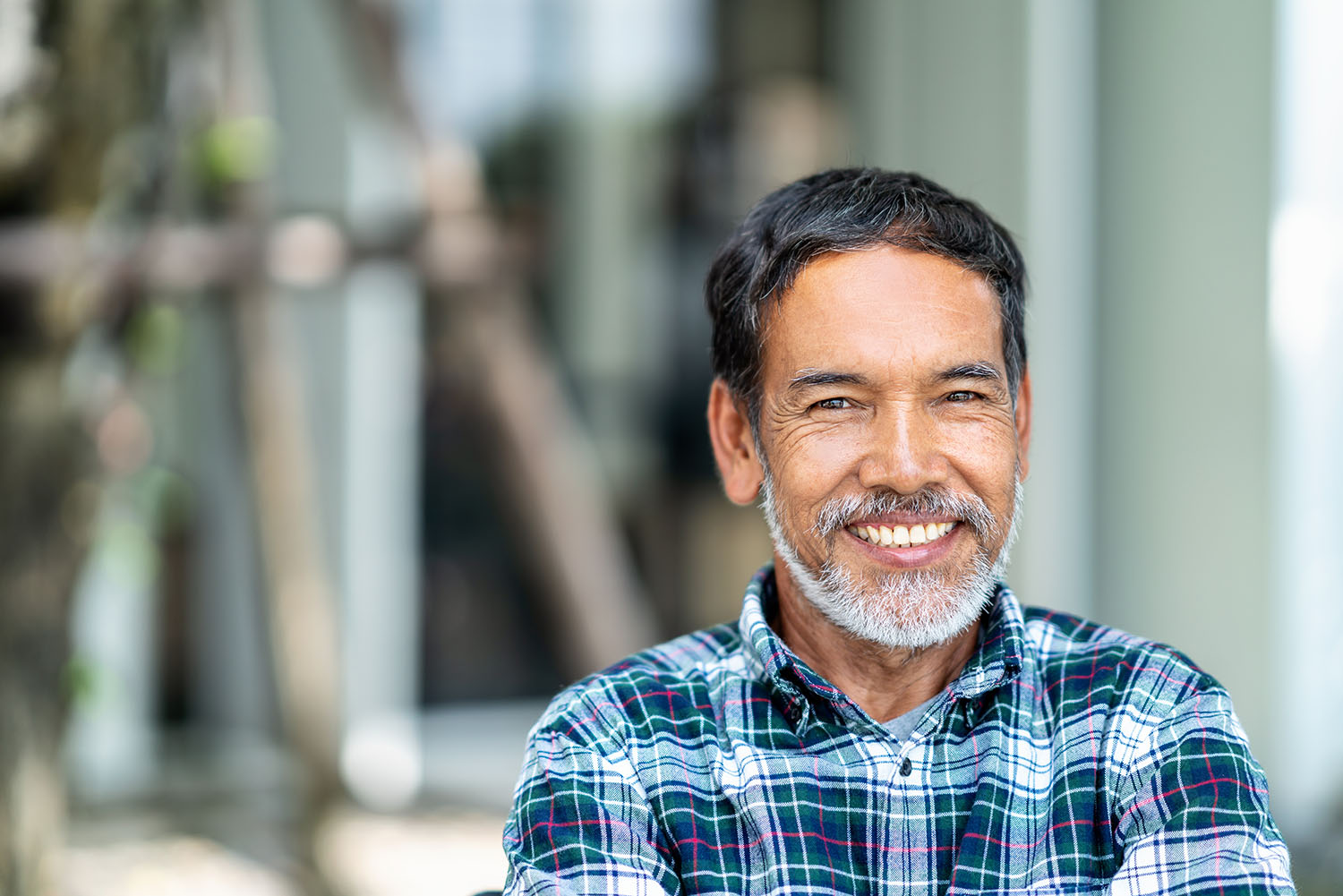 What about Kevin's neighbor, Fred?
(Or his dog, Henry?) They'll be the Sixth Degree.
Unfortunately, Henry the Dog doesn't qualify for membership (what on Earth would he do with a debit card, anyway!), but Fred does! He lives next to Kevin, which makes him geographically qualified.
Actually… nearly every human in St. Louis can become a credit union member.
Fred moves his account over after talking to Kevin about the friendly service and fast loan processing he experienced. And because they used the Member Referral Program when Fred signed up, we gave $200 to our new member, Fred and another $50 to Kevin.
We're a credit union for St. Louis.
Open your eyes to a credit union. Become a member today.
You probably qualify to become a credit union member. Take a look at our 'Who Can Join' page to get the full scoop.
Still need to know more about credit unions? Get the details about what makes credit unions so special with our #OpenYourEyestoaCreditUnion campaign at Your Money Further.